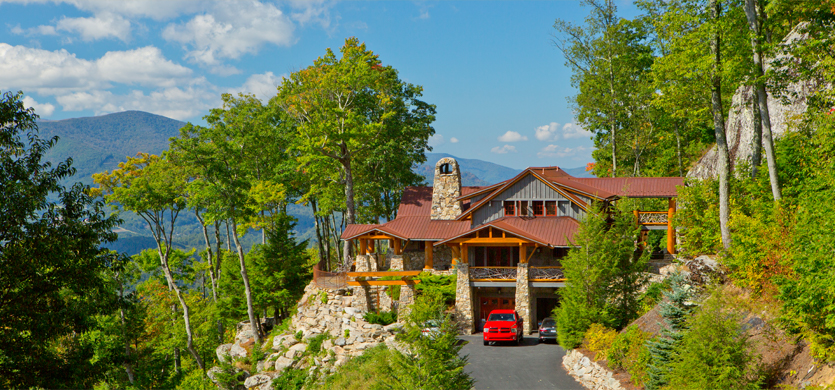 And not just Boone, but the entire Western North Carolina High Country—including Blowing Rock, Banner Elk, Beech Mountain, Valle Crucis, and countless other charming towns in this resort destination. Activity and real estate sales have been on the rise in the four-county territory that includes Alleghany, Ashe, Avery, and Watauga counties. In May 2018 alone, sales are up 16% compared to a year ago, with 167 properties sold (High Country Association of Realtors monthly report, June). Through the first five months of the year, local realtors have sold 823 listings—15% more than the first five months of 2017 (698).
An ideal 2nd home and retirement destination
Boone, NC and the surrounding High Country present a dream setting for mountain lovers. For many, it's the perfect area for a vacation or primary home. The region enjoys an ideal, four-season climate that invites visitors throughout the year. As a bona fide haven for skiing, home to multiple resorts and slopes, the High Country thrives in the winter months—a time in which other areas of Western North Carolina, including Asheville, go somewhat dormant between Thanksgiving and Easter. The higher elevations (above 5,000 feet), gorgeous forested mountains along the Blue Ridge Parkway, and countless outdoor attractions make for an awe-inspiring backdrop. Much of the traffic is concentrated around the area's big three: Boone, Blowing Rock, and Banner Elk. Each is distinct, imbued with undeniable mountain charm, fine and casual dining, great shopping, curio shops, year-round fun. Boone is also the home of Appalachian State University.
World's away yet close to home
All roads lead to the High Country. It is easily accessible via major highways and Tri City airport in Tennessee, just 44 miles from Boone. What's more, because the region is a hotbed for snow skiing, the roads are kept open and "drive-able" thanks to a battalion of snow-clearing trucks. As for major cities within a three-hour drive, there are many:
Charlotte, NC – 2 hours
Greensboro, NC – 2 hours
Raleigh, NC – 3 hours
Greenville, SC – 2.5 hours
Columbia, SC – 3 hours
Experience the best of the High Country at Eagles Nest
There is no other place in the High Country like Eagles Nest. Our sought-after location offers homes and properties with some of the highest elevations and most expansive views. And Eagles Nest gives you more premier amenities than anyone else. But don't take our word for it—come experience it with your family. Our friendly Property Specialists will answer any questions you might have and tell you more about the lifestyle that awaits you at this unparalleled Banner Elk community.
Please contact us today at 866-370-1817