Situated in the heart of the Blue Ridge Mountains, Eagles Nest at Banner Elk is close to many quaint towns and popular attractions to fill your free time with fun and adventures. Spend time with family and friends while exploring all North Carolina mountain living has to offer by planning day trips to these close by destinations: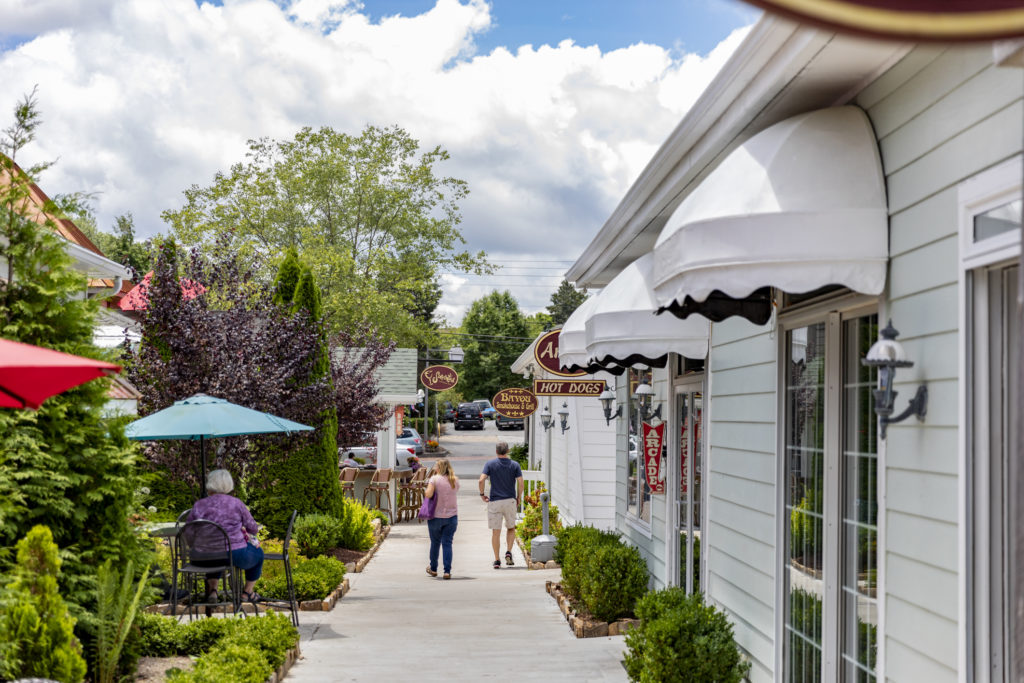 Banner Elk
Drive time: 5 minutes
Perfectly located between two popular ski resorts, Banner Elk is a popular North Carolina mountain town with so much to offer during spring and summer, from hiking and rafting to browsing museums and visiting a winery. Explore the town on the one-mile Greenway, which starts near Kettell Beerworks (527 Main Street East), passes through Tate-Evans Park, and takes you past Mill Pond on the historic campus of Lees-McRae College.
When you're ready to relax, sample some wines at a Banner Elk vineyard: Banner Elk Winery or Grandfather Vineyard & Winery. If craft beer is more your style, check out Kettell Beerworks.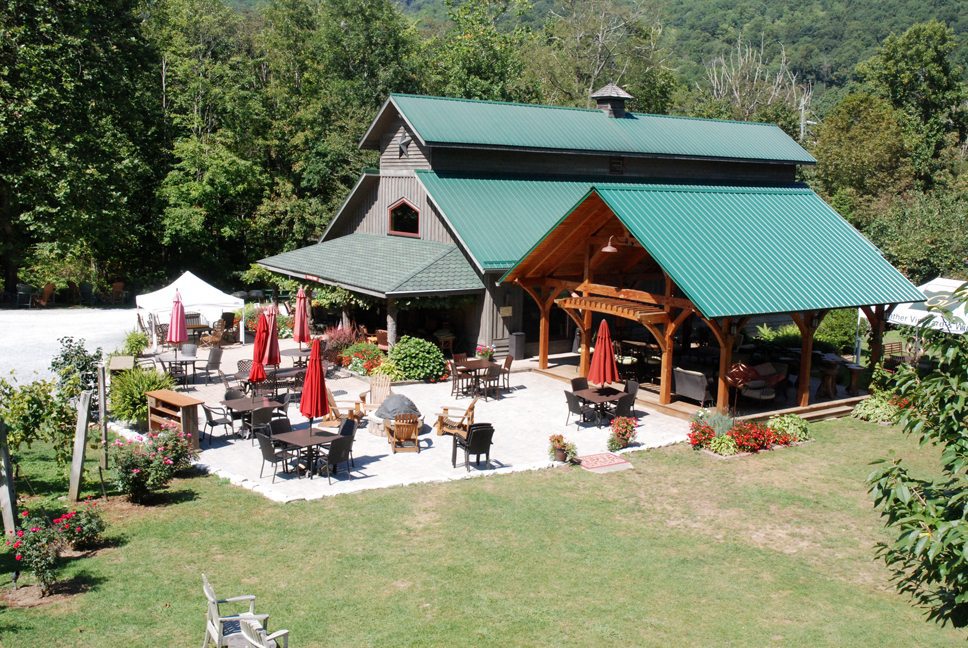 When you've worked up an appetite, Banner Elk has an ample selection of dining destinations, including the cozy café-style Bella's Breakfast & Lunch, an OpenTable.com top-rated restaurant Artisanal, and Bodegas Kitchen & Wine Bar offering tapas-style Caribbean cuisine and hand-drafted cocktails. Plan your trip around upcoming events in Banner Elk, including live concerts at the Tate-Evans Town Park Amphitheater and Art on the Greene. Check out dates and other Banner Elk events here.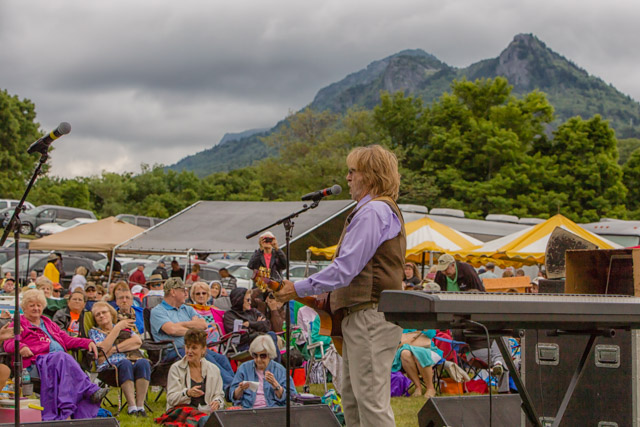 Beech Mountain & Sugar Mountain
Drive time: less than 30 minutes to either destination
Although they're known as alpine escapes for those looking for snow skiing in this region, both Beech Mountain and Sugar Mountain offer plenty to do during the spring and summer seasons. Take to the slopes with some hiking or mountain biking during the off-season and enjoy the panoramic views that you may have missed when skiing. A great place to hike is the Emerald Outback Trails, a network of seven trails totaling more than eight miles and offering a variety of terrain and challenge. These trails are located near the summit of Beech Mountain.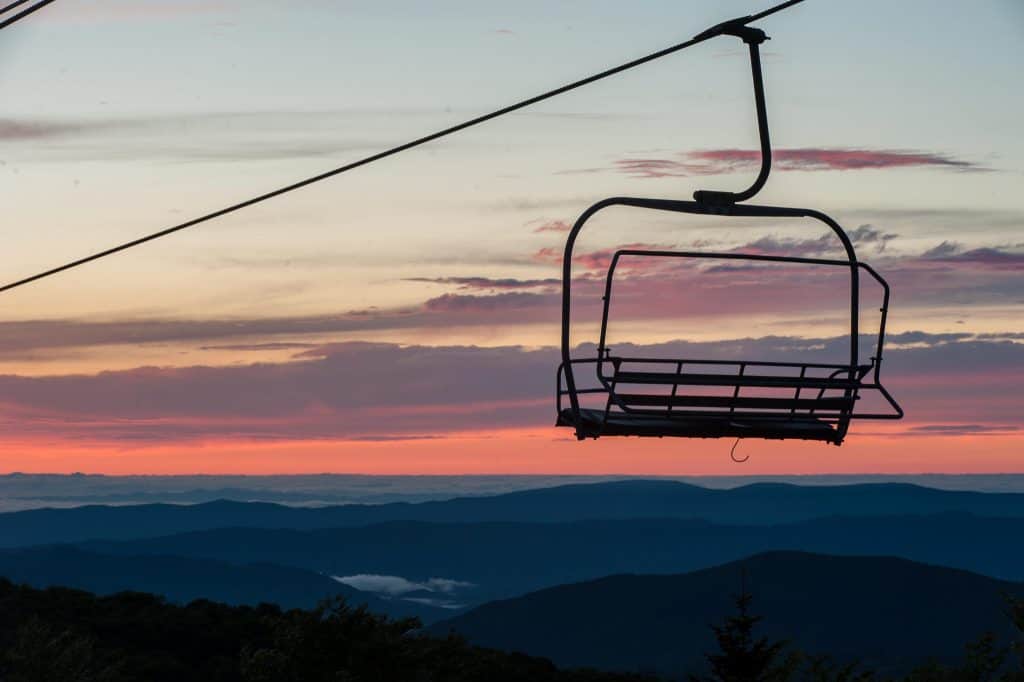 The Beech Mountain Resort offers scenic lift tours on the weekends from June 5th through October 3rd, and the bike trails feature various terrains for beginners and more challenging corners and descents for more advanced riders. Don't have a mountain bike? No worries, you can rent them at the resort. Spend the last moments of daylight at Sunset Park to watch the sun dip down behind the Blue Ridge Mountains. And if you're a fan of the Wizard of Oz, you'll want to schedule a private tour at the Land of Oz theme park.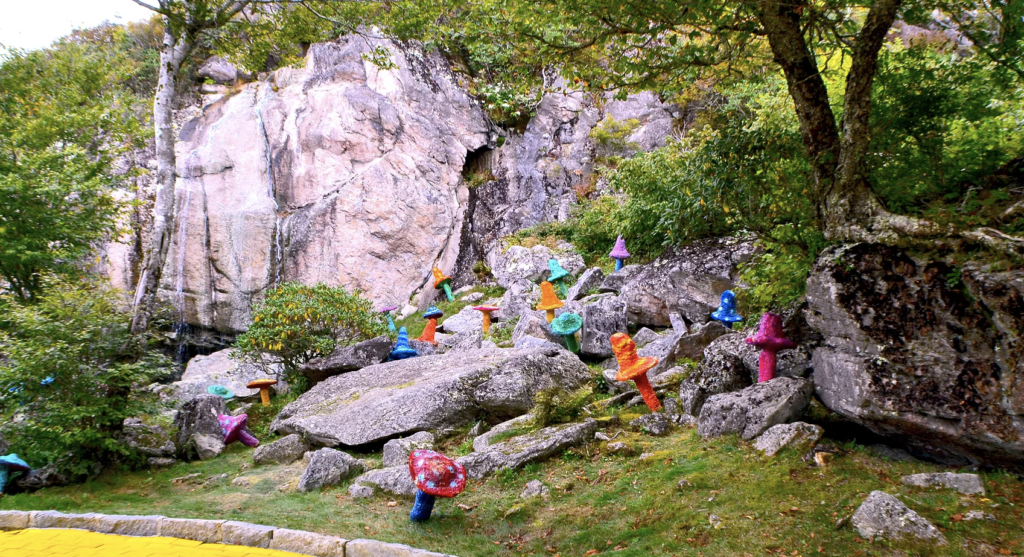 Just 25 minutes away from Beech, Sugar Mountain has some thrills of its own with the Wilderness Run Alpine Coaster. Described as a cross between a roller coaster and toboggan sled run, this first-of-its-kind in the N.C. mountains is a fun ride down the mountain side. Advance reservations recommended.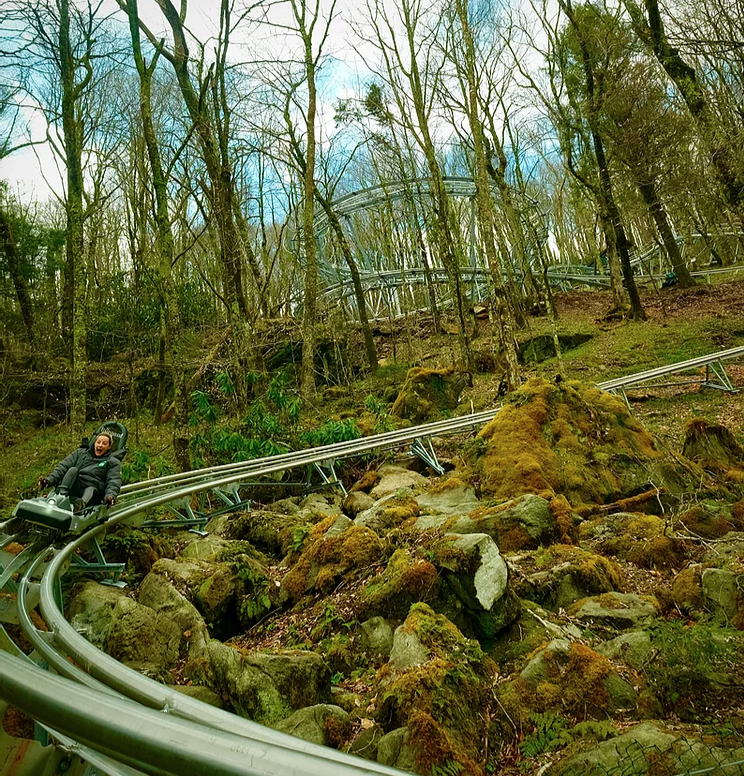 For more thrills, whitewater rafting and tubing are popular warm weather adventures, and companies like Highland Mountain Expeditions can assure you have a good time on the water, whether you're ready for a daring adventure or a more easy-going journey on the water.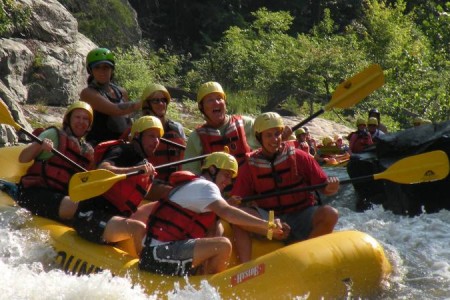 And for those who love exciting off-road jaunts, all of these destinations have venturesome ATV and UTV mountain tours. See some of the most beautiful mountains, streams, and waterfalls while undertaking exciting terrain from a four- or six-wheel off-road vehicle. And if you haven't explored Eagles Nest on a UTV, make sure you rent one at Off Road Adventures when you return from your day trip!
Blowing Rock
Drive time: 45 minutes
Enjoy the sights and flavors of Blowing Rock's charming downtown. Its Main Street is lined with shops, galleries, and fine dining, and the town's welcoming and laid-back vibe make it the perfect mountain getaway for a day.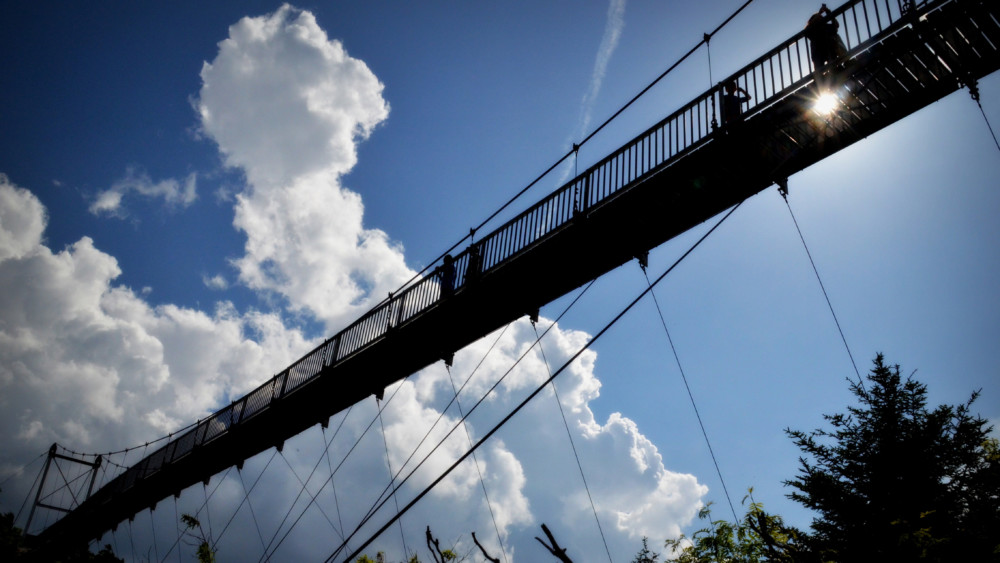 Near Blowing Rock is one of North Carolina's most popular attractions – Grandfather Mountain, which is famous for its Mile High Swinging Bridge suspended 6,000 feet up delivering its visitors astonishing views and a thrilling walk across the bridge. It's America's highest suspension footbridge and takes those brave enough to cross it to the stunning view from Linville Peak.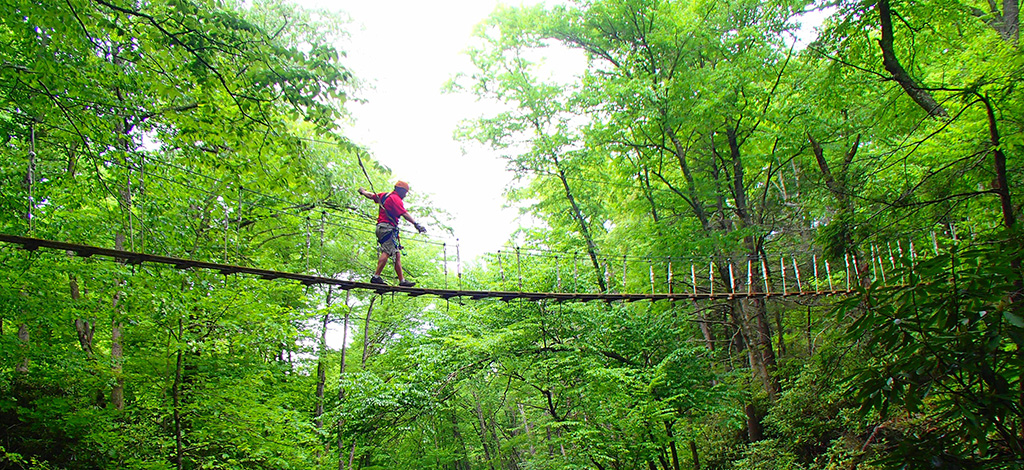 If you're up for a treetop zipline adventure, you're in the right spot in the High Country. Sky Valley Zip Tours near Blowing Rock takes you on a canopy tour 300 feet above the valley to see the mountains like you've never seen them before. Add on a cliff jump and swinging bridge and this is the perfect place to test your sense of adventure and make special memories with family and friends. And we can't forget to mention the popular Tweetsie Railroad, a favorite with kids of all ages. This amusement park serves up plenty of fun with its wild west theme, a three-mile train ride, gold panning, Deer Park Zoo, and other entertaining activities.

Once you've taken on your outdoor adventures, settle in for some good food and drinks in Blowing Rock at the Blowing Rock Brewing Company just one block off Main Street, the popular Foggy Rock Eatery & Pub, known for its cozy, relaxing atmosphere and unique twist on American food, or any other tasty restaurant in town.
Butler, TN
Drive time: 1 hour
A little farther away but worth the scenic drive across the border is Butler, TN. Located along the north shore of Watauga Lake in Johnson County, Butler and the surrounding Appalachian Mountains and the Cherokee National Forest offer a peaceful setting with stunning mountain views.
Known as the "town that wouldn't drown," Butler has an interesting history. The original town (known as Old Butler) lies on the bottom of the lake. You can see photos and learn about the fate of Old Butler and "New" Butler at the Butler Museum.
Butler is the perfect destination for those who love the outdoors. The Cherokee National Forest has hiking trails that take you by bubbling brooks, waterfalls, scenic spots, and plenty of wildlife, including the occasional bald eagle. After exploring this quaint town and touring the surrounding mountains, a stop at the Watauga Lake Winery is a must. As the first winery in Johnson County, this winery produces award-winning wine in a unique setting, including an historic schoolhouse that hosts wine tastings and other special events.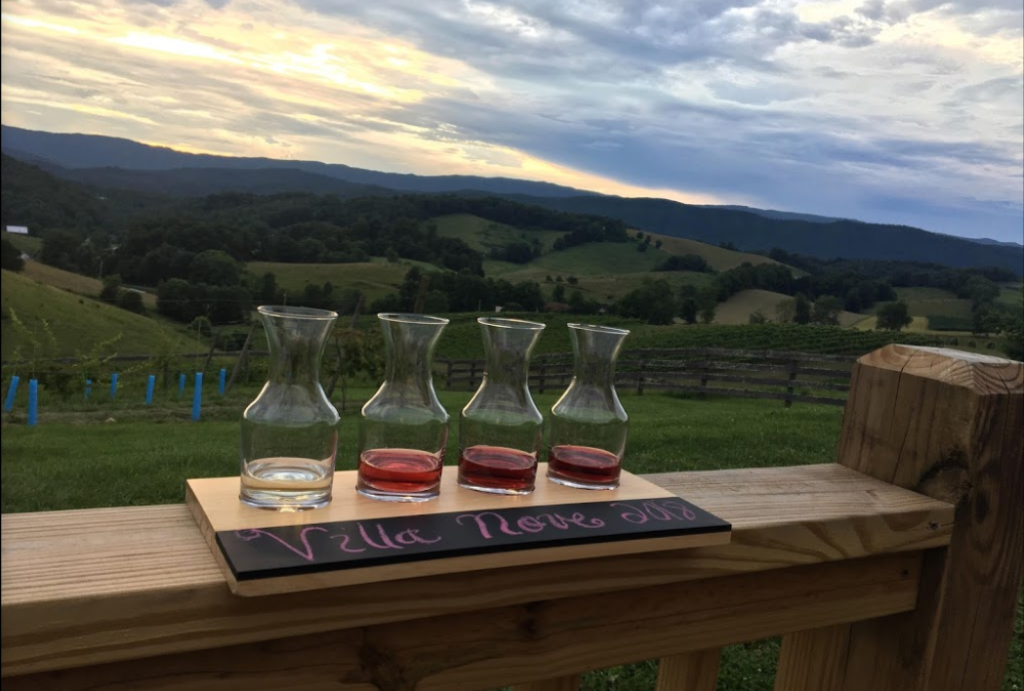 With a little planning and a quick, scenic drive from Eagles Nest, experiences await you all across the High Country. There are little treasures in Banner Elk, Blowing Rock, and all the surrounding towns to provide year-round fun.