Weather aside, one of the greatest benefits of Spring's arrival in Banner Elk, NC is the arrival of new events near Eagles Nest. Our calendars are full again and the temperatures and natural wonders just outside our windows give us all the energy we need to immerse ourselves in one after the other. So get ready to pack your weekdays and weekends! We've made a list of things to do this Spring, from festivals to farmers' markets, from Banner Elk to Boone, and a little beyond.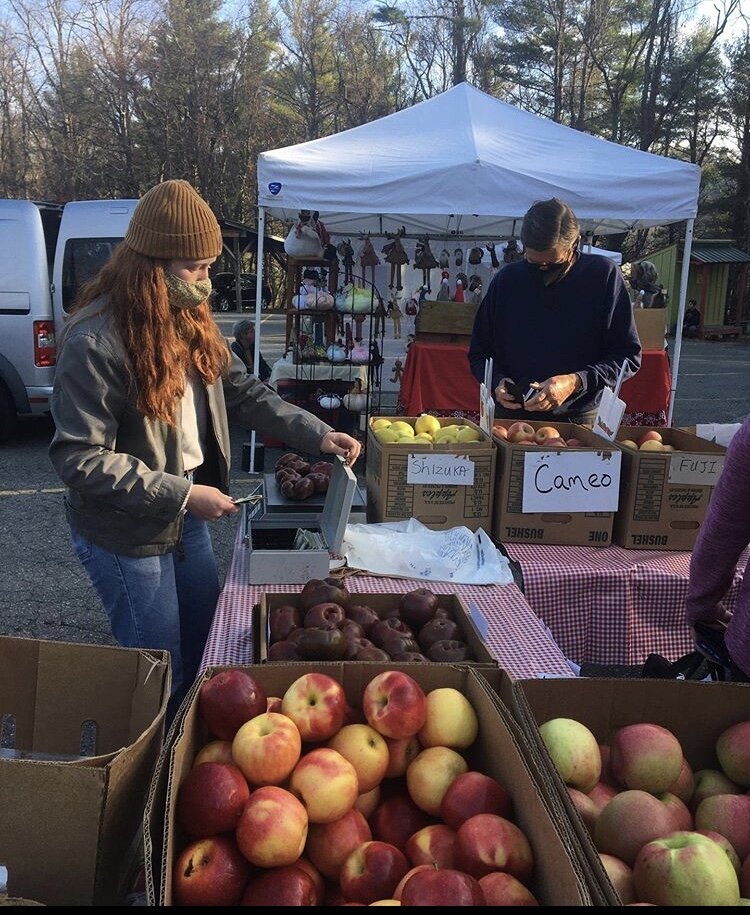 1. WATAUGA COUNTY FARMER'S MARKET
Saturday, April 2, – November 26, 2022, 8 am – 1 pm
Distance: 25 miles from Eagles NestThe season's bounty has arrived with The Watauga County Farmer's Market. Described as "Boone's Town Square since 1974," our largest local farmer's market gives a much appreciated platform for up to 65 vendors offering everything from quality, locally farmed produce (including organic) to unforgettable baked goods and homemade candles and honey. And always with LIVE music performances creating a fantastic ambiance to shop and socialize to. Check it out with a group of friends or loved ones. Just remember to bring a tote to carry all of your finds home!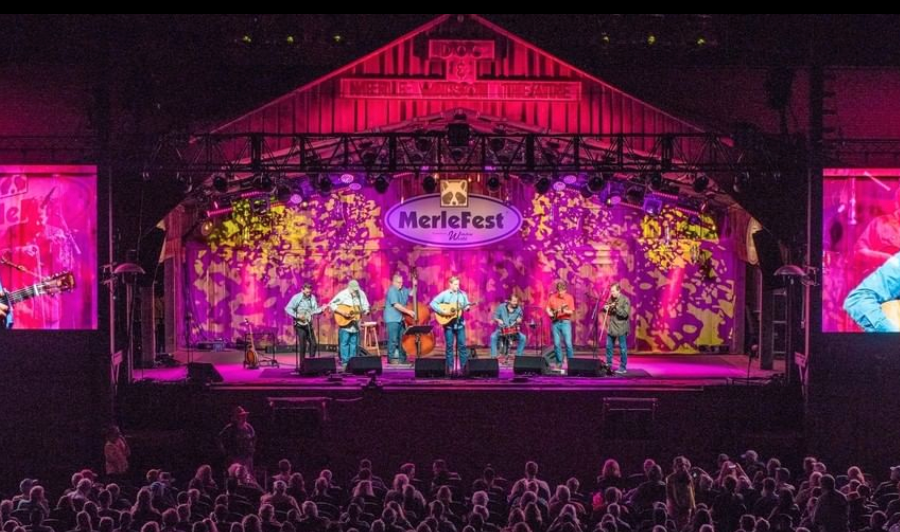 2. MERLEFEST 2022
Thursday, April 28 – Sunday, May 1 starting at 9 am
56 miles from Eagles NestHeld across 13 stages at the campus of Wilkes Community College in Wilkesboro, NC (a little longer of a road trip), Merlefest is a premier, annual music festival celebrating "traditional plus" genres, an eclectic mix of traditional, Appalachian-roots styles and beyond. Just expect variety. If you enjoy anything from bluegrass and country, gospel and blues, to classic rock and americana, you'll have plenty of reasons to grab a drink and find a spot close to your stage of choice.
3. BANFF MOUNTAIN FILM FESTIVAL
Thursday, March 31 – Saturday, April 2
Distance: 24 miles from Eagles NestWe're so lucky to have the Banff Centre Mountain Film Festival stop at Boone along its tour around the world. Every year, locals and visitors love coming together to celebrate its reel of unique and poignant stories capturing remote journeys through the eyes of adventurers, filmmakers, writers, and photographers. Come a little early to enjoy nightly musical performances pre-screening. All films are shown in the Schaefer Center for the Performing Arts.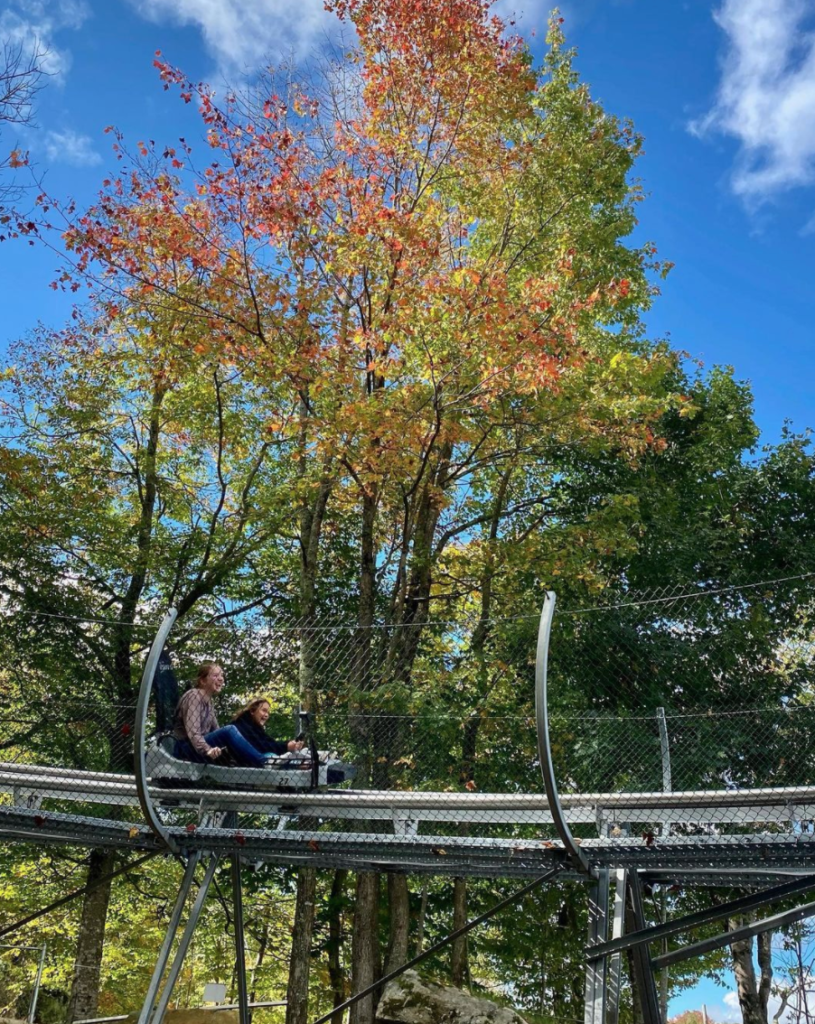 4. WILDERNESS RUN ALPINE COASTER 
Year-round
Distance: 10 miles from Eagles Nest
Up for a little down-hill adventure? Open year-round (but especially beautiful this time of year), Banner Elk's Wilderness Run Alpine Coaster is the first of its kind in NC, and modeled after popular European versions. Measuring 3,160 feet, you can expect plenty of waves, twists, and loops from the beginning to end of your 5-minute journey. Race to the bottom at peak speed of 27 mph or slow it down a bit to whatever pace you prefer. Located on a six-acre attraction, there's also a clubhouse, observation deck, coffee and gift shop to check out. 
But don't let the fun stop there! Nearby, there's additional mountain attractions to visit, including Grandfather Mountain, Linville Caverns, the Blue Ridge Parkway, Tweetsie Railroad and The Blowing Rock, to name a few.
5. BOONE AREA WINE TRAIL
Distance: 15 miles from Eagles Nest
Is NC the new Napa Valley? Well, you can sip and decide for yourself. However, our top reasons why High-Country wineries should be high on your to-experience list: spectacular mountains views + award winning wines, just a short drive from Eagles Nest. Follow the convenient Boone Area Wine Trail to explore Foscoe's Grandfather Vineyard & Winery, Linville Falls' Winery, and Banner Elk's Winery across a day, weekend, or month. They're all gems of the High Country's wine scene, and to be frank, we're dying for a charcuterie board just thinking about them… 
What options make your list? We hope you have a few more reasons to look forward to Spring in the High Country!
And if you're interested in exploring mountain living near Banner Elk and Boone, schedule your Discovery Tour with us today. We look forward to welcoming you!