Pairing Premium Wine with Stunning Views
In late September, Eagles Nest Winery officially opened its doors—and so far, the response has been stellar.
"We've been seeing a lot of enthusiasm and excitement from guests," says Jeff Lemke, the winery general manager and winemaker. "It adds to the wide range of experiences guests already enjoy at Eagles Nest, and it's just nice to sit back and enjoy a glass of wine on top of the mountain."
As we raise our glass to a successful opening, here are some of the highlights you can expect during your visit to our premier winery:
The Wine
"I'm passionate about the wine," laughs Jeff as he pours a glass of pinot noir for a guest. "And all the logistics that go into it. The distilling, blending, trying to get that balanced, full-bodied taste. I love everything about it."
And that passion shines through in the tasting. Currently, Eagles Nest Winery offers a variety of wines made from premium California grapes, including two cabernet variations, a pinot noir, a sauvignon blanc, and a chardonnay. Using imported West Coast grapes and juices shipped in first-use barrels, Jeff and his team distill, blend, and bottle the wine in-house, producing Napa Valley-quality right here in Banner Elk, NC.
"It's a unique process where we can blend these high-quality wines and really put our thumbprint on it," says Jeff.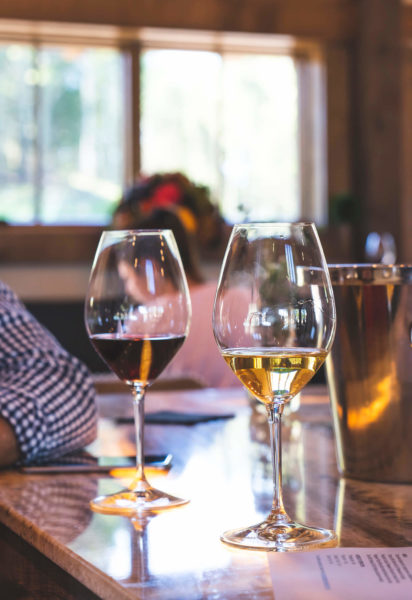 The Experience
Something about the high elevation makes the wine taste even better. Located right outside the gates near the highest point of Eagles Nest, the winery offers the breathtaking views that our private mountain community is known for.
Indoors, the tasting room is outfitted in rustic elegance with custom wood tables and a grand fireplace to add ambiance and warmth during the cooler evenings. Outside, five separate gathering areas overlook the sprawling, expertly designed landscape. Featuring gas- and wood-burning firepits, these gathering areas provide the perfect setting for catching up with friends as you sip and savor your favorite pinot. And be sure to take note of the handmade water fountain built from actual wine barrels, adding another unique touch to the winery's outdoor design.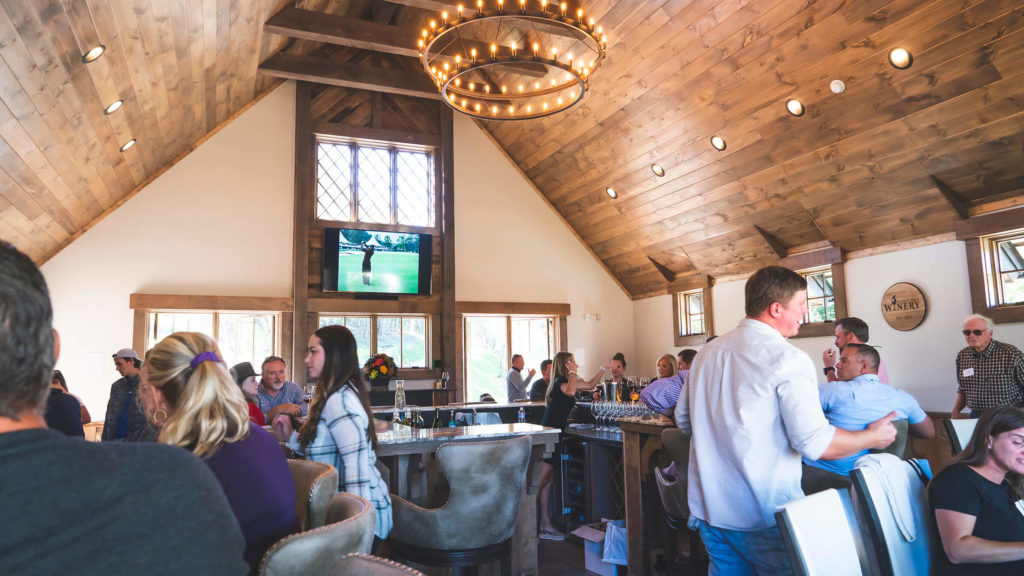 As with every aspect of the Eagles Nest Winery, the atmosphere was designed with the guest experience in mind. "We really wanted the winery to be a place where guests feel like it's their own," says Jeff. "We're listening to their feedback and constantly evolving to improve the experience. It's an ongoing process, and we have many more exciting things coming up."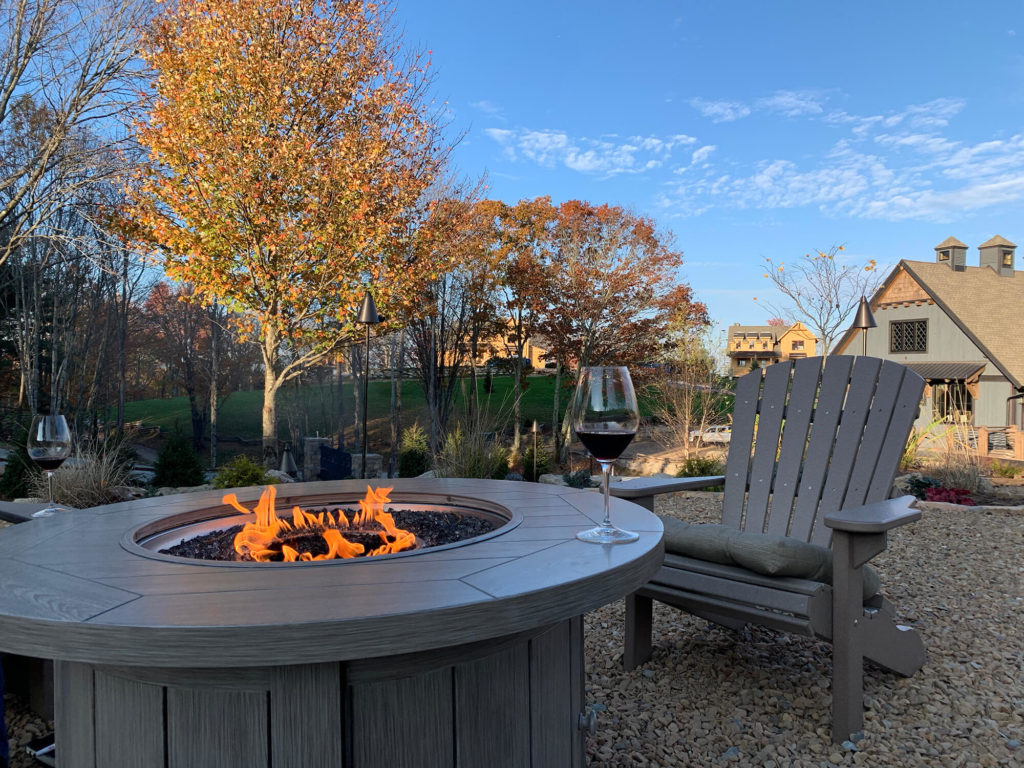 The Memberships
The Eagles Nest Winery is open exclusively to members, with daily, weekend, or annual passes available. All passes provide access to the winery, but the annual membership comes with additional perks. Annual members can host up to six guests and receive 15% off wine and all merchandise. But memberships are limited, so we suggest snagging yours fast!
As the air cools and leaves start to change, it's the perfect time to pay a visit to the newest winery in Western North Carolina. Sign up for an Eagles Nest Winery membership today, and experience the perfect pairing of wine, friends, and the great outdoors!