"When Eagles Nest homeowners want custom woodwork they come to us."
–Shaun Cogdill, Eagle Wood Design
Eagles Nest is one of those rare communities that seemingly has it all. They are, after all, the fastest-selling master-planned community in Western North Carolina. In addition to the coveted 5,000+ foot elevation, stunning mountain views, and premier family amenities, Eagles Nest offers homeowners custom woodwork onsite. Heading up the Eagle Wood Design shop is Shaun Cogdill, who not only has a passion for making cool creations from a variety of different woods but also a passion for exceeding the expectations of homeowners who come to him looking for the perfect piece for their mountain dream home. We took a minute to sit down and ask him a few questions.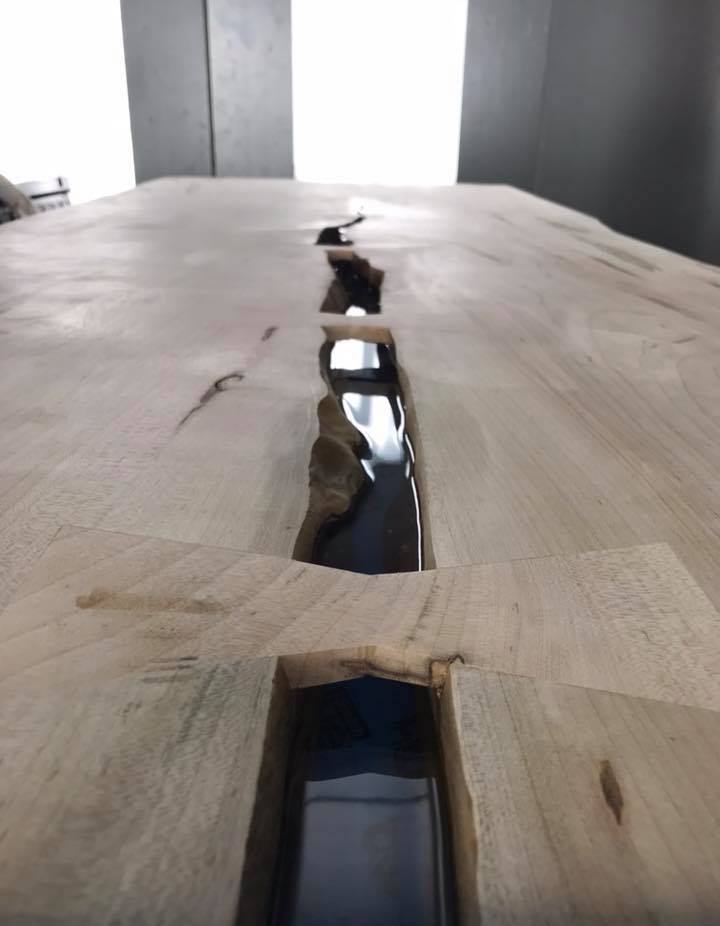 Q:
What's the most gratifying aspect of your job at Eagle Wood Design?
A:
I think two things. First, I love being able to do what I love to do with such a great group of people. I really appreciate Will Adkins* for giving me the opportunity and all the support and resources he has provided over the years. Secondly, it's very gratifying when a homeowner comes to you and says: "Hey Shaun, I've heard great things about the custom woodwork you guys do here. I was hoping you could make something for us at our new home." That's always a great feeling and it inspires us to always try to deliver above and beyond.
Q:
What type of wood designs and pieces do you create?
A:
Man, you name it. Basically anything inside or outside of the house. So, that might include: dining room tables, kitchen cabinetry, bookshelves, rocking chairs, desks, master beds, mudrooms, outdoor furniture, benches, coffee tables, wood frames, bathroom vanities, entertainment stands, and virtually anything else someone commissions us to do. We love to hear the vision that people have in their heads and then create that in our finished products.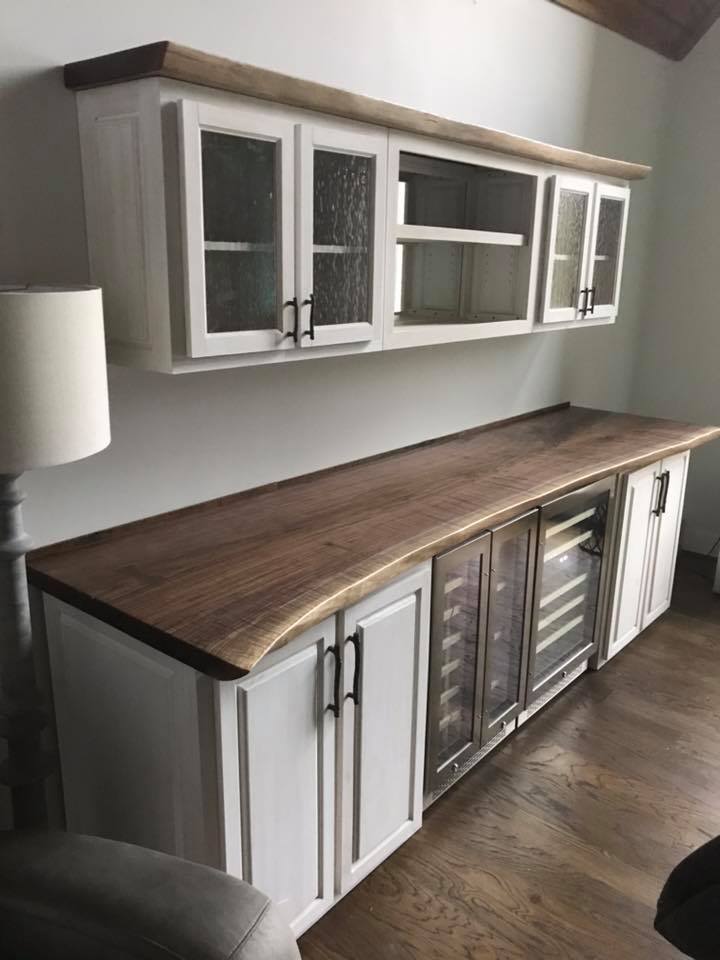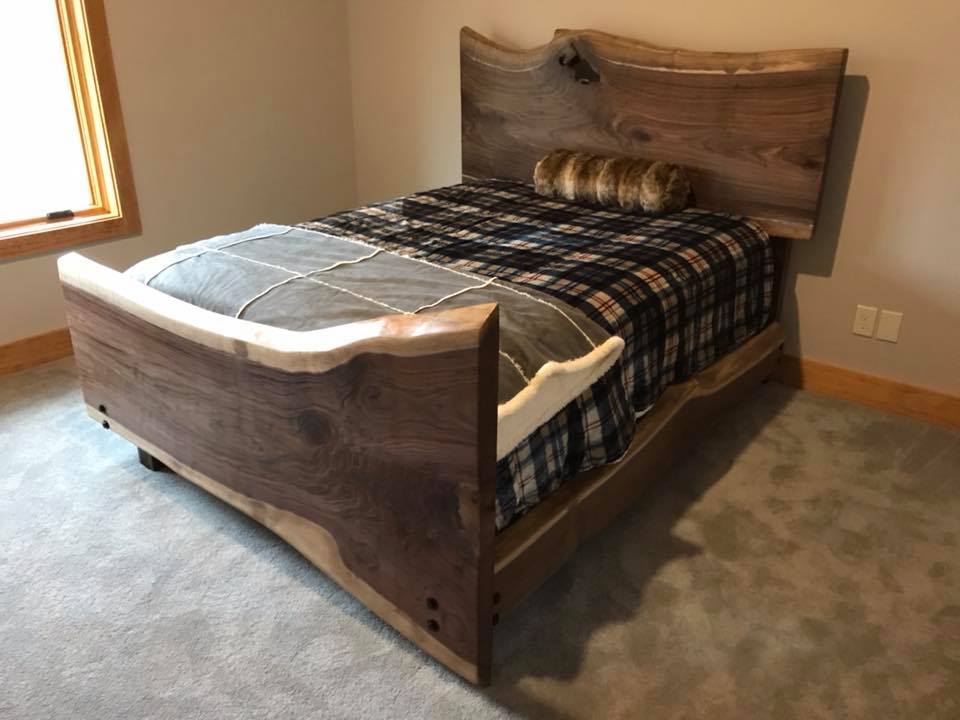 Q:
What type of wood do you work with?
A:
We typically work with darker rustic woods, but we can work with anything really. A lot of the wood we use is on the mountain: walnut, cherry, maple, elm, hickory, oak, and so on. We also work with wood from lower elevations since the wood up here is often distressed and weathered, which is a look a lot of people want. But we also do more modern, refined pieces, too. It all depends on what people are looking for.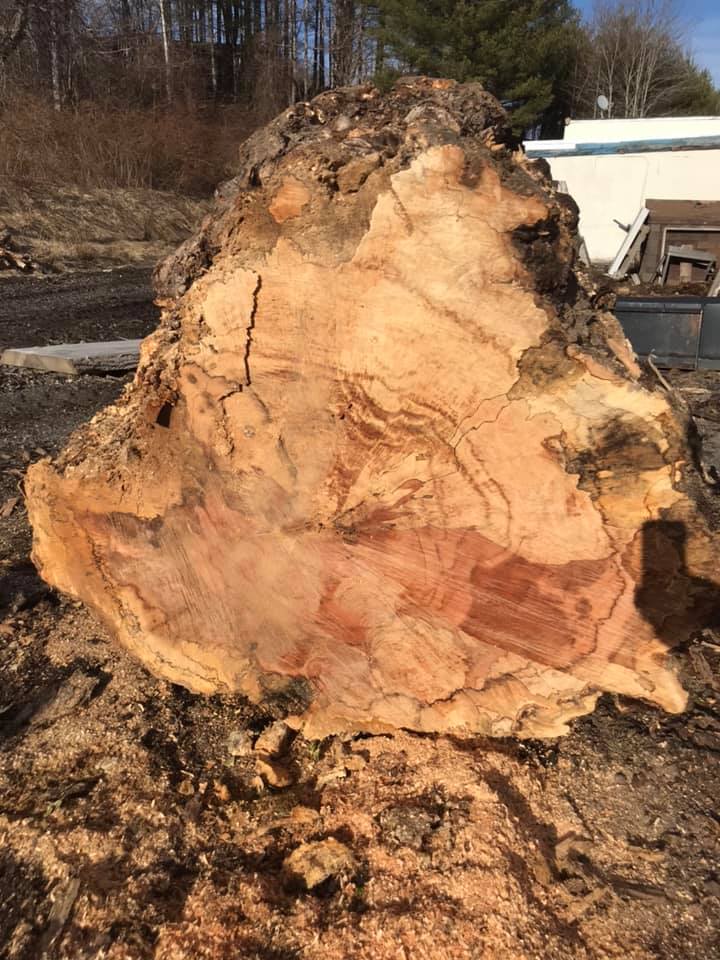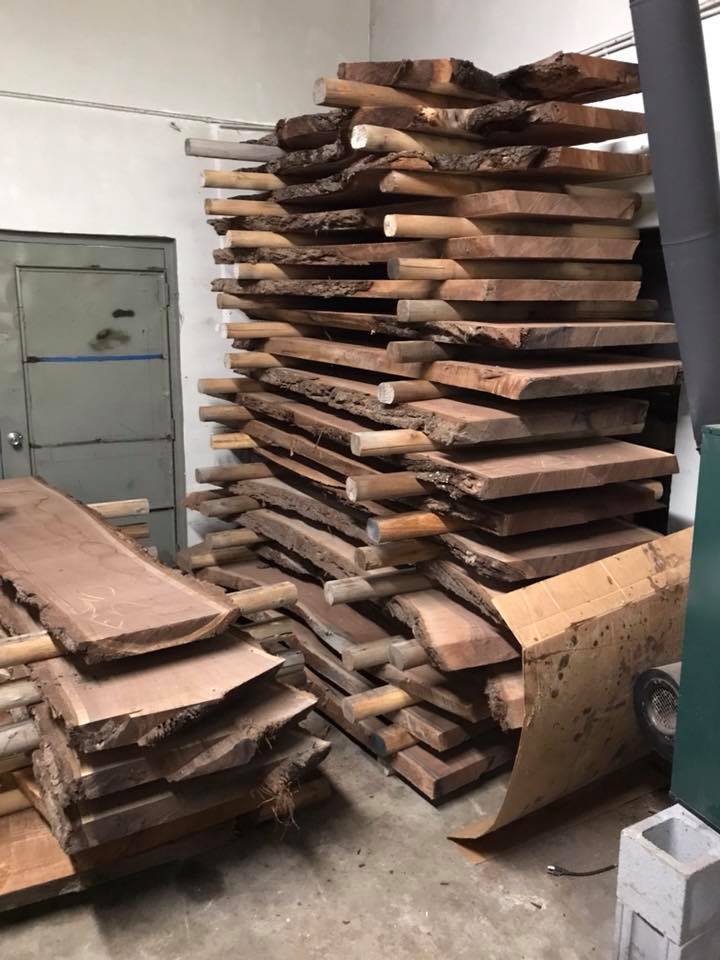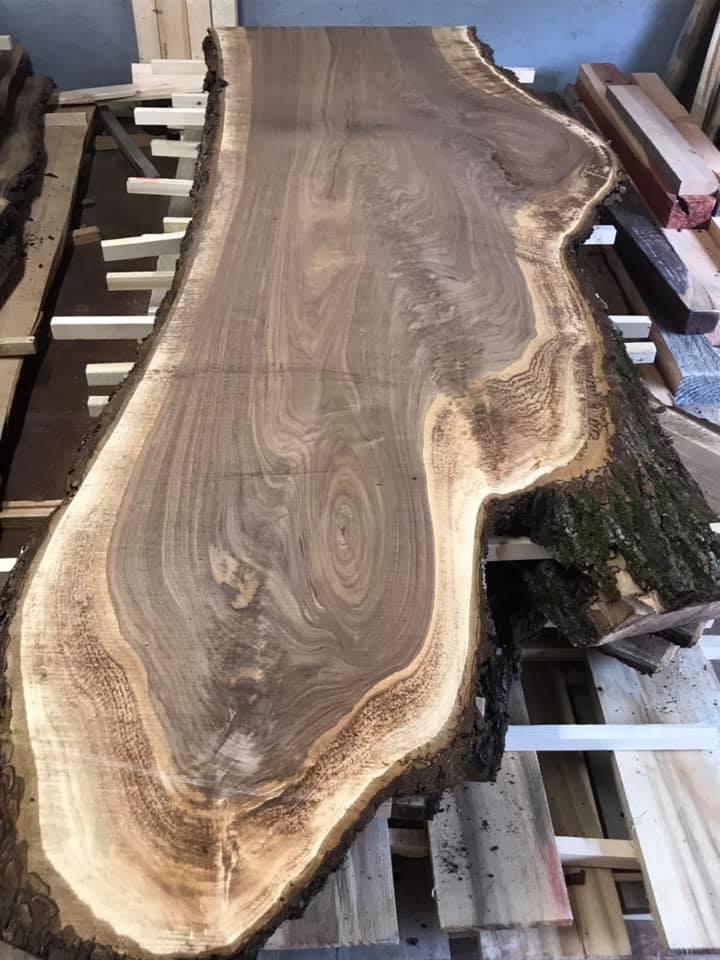 Q:
What type of tools and equipment do you have in the shop?
A:
We started lean and mean a few years ago and built this thing from the ground up. We originally started making property signs for Will and some furniture for Eagles Nest and other Waterfront Group communities. And he was great about giving us the equipment we needed to take it to the next level. Right now, we are fully loaded with our own CNC machine, spray room, and the latest technology to work efficiently. We are able to combine our artistry and craftsmanship with modern computerized machinery to create just about anything a homeowner can think of. It's a lot of fun. And very gratifying.
* Will and his brother Mark are the founders and owners of Waterfront Group, whose communities include Eagles Nest, Chinquapin, Sweet Grass, and others.
To learn more about Eagle Wood Design,
please contact us today at 866-370-1817