The Best Fall Overlooks Edition
You wouldn't live in the NC mountains if you didn't love Fall. And we may go as far to say that some people move here because they do. If you're looking for a permanent view in every direction from one of our homesites (at 5,000 ft. elevation, we're a great place to leaf peep – check out our live cam), or a list of overlooks to visit this Fall, you're in luck at Eagles Nest.
Today, we're sharing a list of all the best overlooks near Banner Elk that will give you a closer look at Fall's splendor in the High Country. From mountaintops to waterfalls and lakes, we have beautiful vantage points for every leaf peeper looking to explore this season's beauty in NC.
---
The Best Views of Fall Leaves Near Banner Elk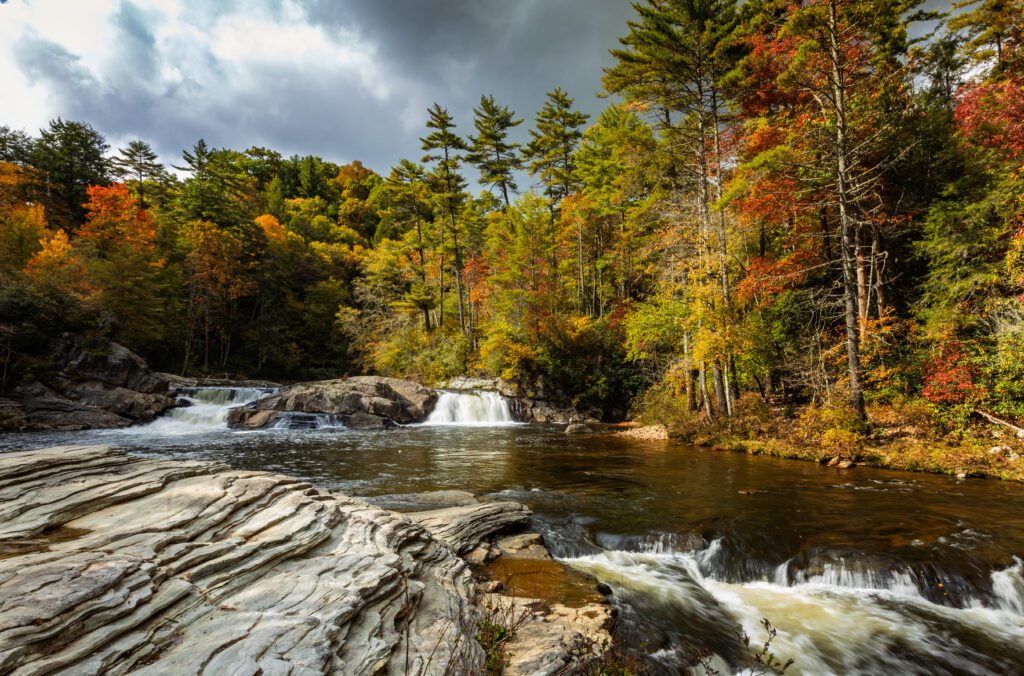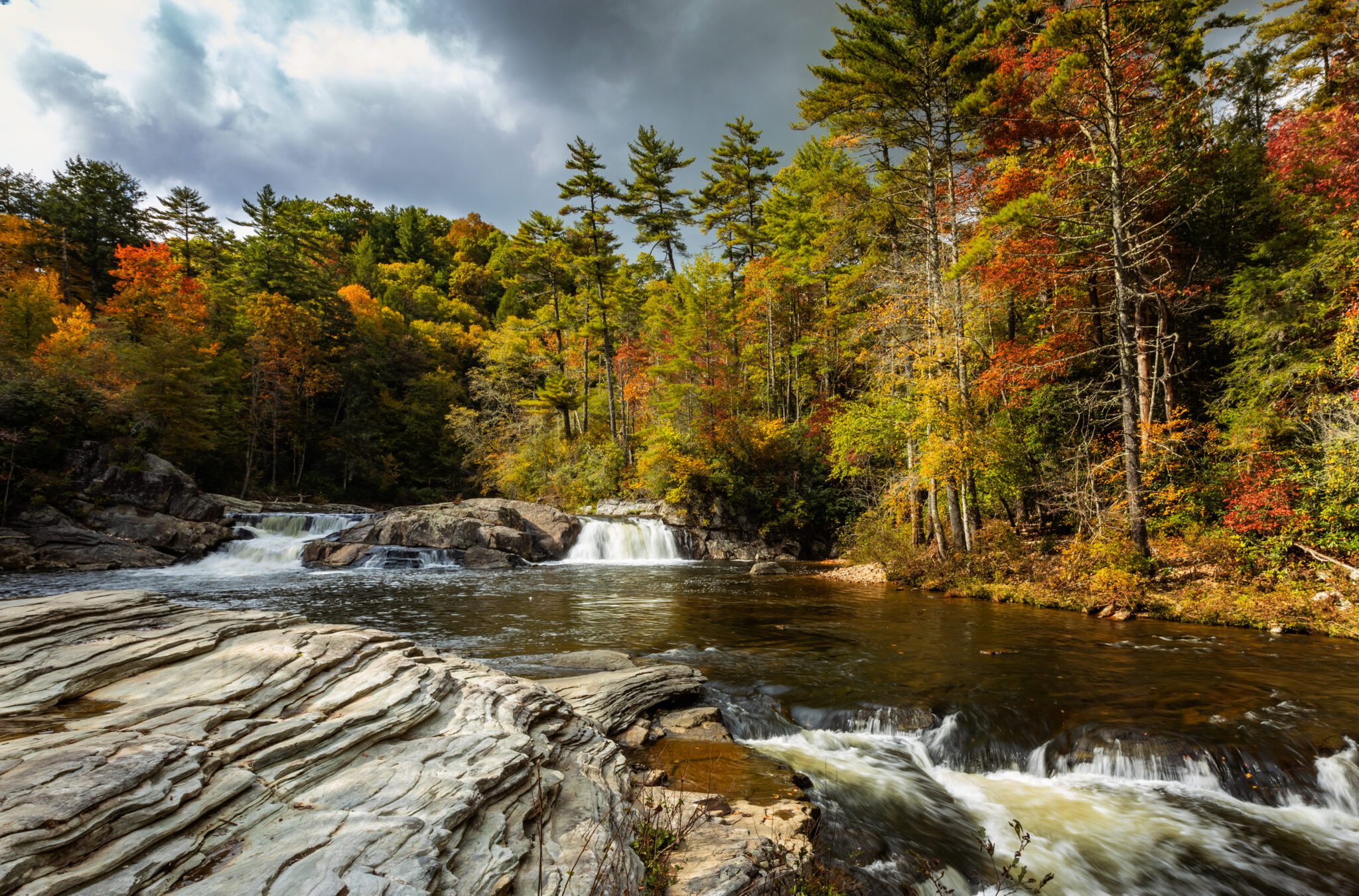 Linville Falls
Banner Elk to Linville Falls: 30 minutes (20 miles)
An icon all its own, Linville Falls is one of the most recognized and visited falls along the Blue Ridge Parkway (milepost 316.4). Surrounded by the Pisgah National Forest and therefore part of the Blue Ridge Parkway's protected areas, it offers access to five vantage points of Fall's brilliant colors that you'll love from every angle. Pick your view according to hike and amount of effort you're willing to put in. For these colors, we're headed to Erwin's View – even if the early climb is extremely demanding at first.
---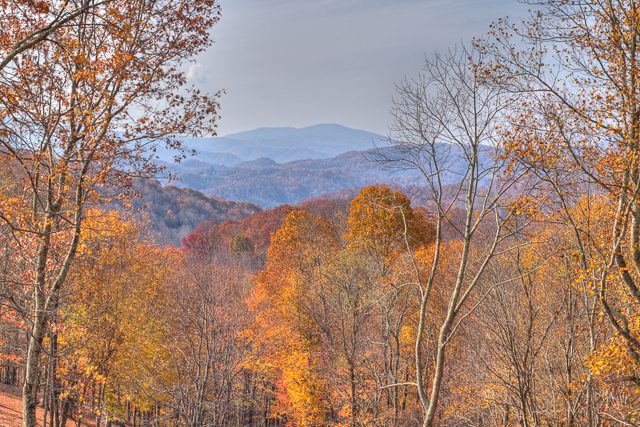 Banner Elk Greenway
Banner Elk to Banner Elk Greenway: 1 minute (0.4 miles)
Have you biked along the Banner Elk Greenway yet?
The Greenway's an idyllic 1.1 mile path that will have you surrounded in Fall colors and walking alongside other joggers and runners enjoying the crisp mountain air. Beginning at Downtown's Tate-Evans Park, the trail gives you options to continue on the lower or upper portions. The lower portion snakes along Shawneehaw Creek and Lees-McRae College, giving you direct access to the shops and restaurants downtown. The upper portion is parallel to Main Street, passing by the historic B&B Banner Elk Inn and ending near the Flat Top Brewing Company. Basically, pick your path! It's a gorgeous area perfect for getting your steps in before deciding on downtown distractions.
---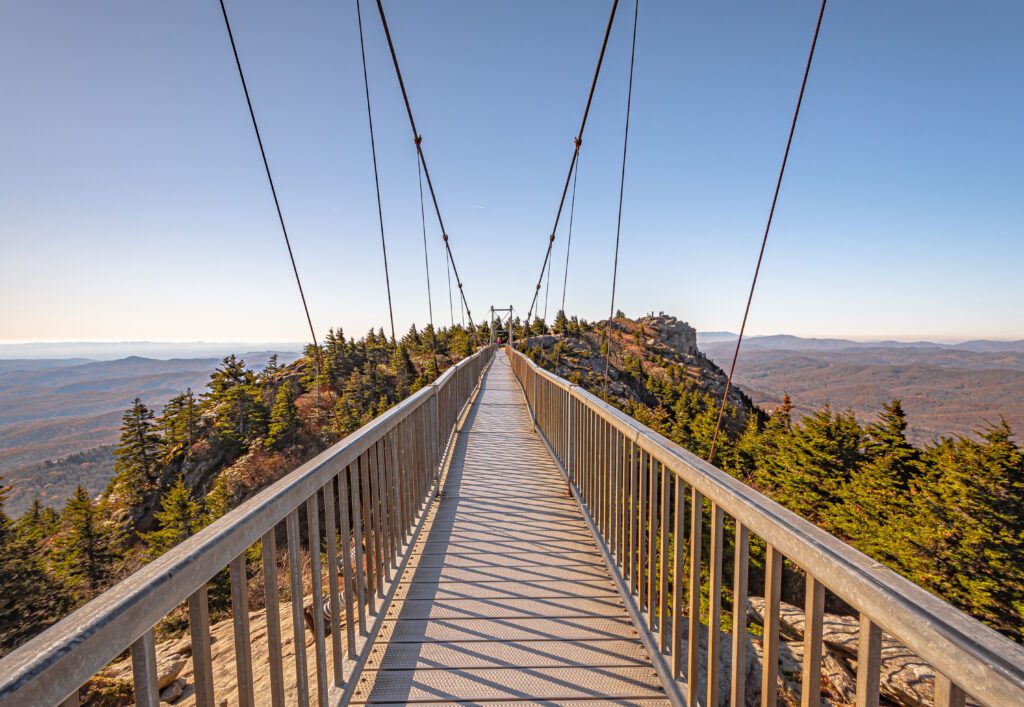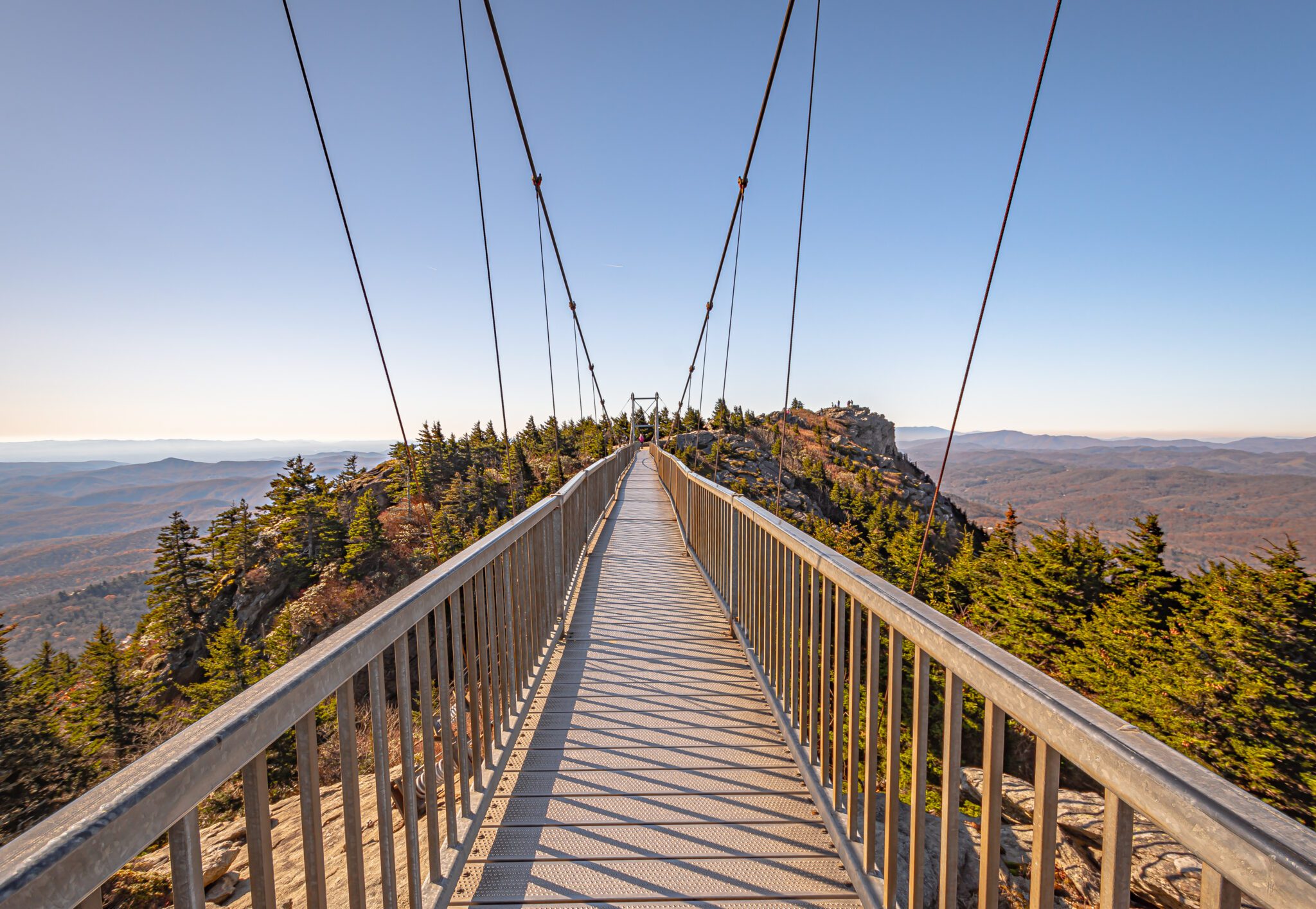 Grandfather Mountain
Distance from Banner Elk to Grandfather Mountain: 27 minutes (12.6 miles)
360 views from a 228-foot-long suspension bridge? Where do we sign up?
Starting in early October, it's time to watch nature's color transformation from Grandfather Mountain's iconic mile-high swinging bridge. You might even have to get in line. However, if you'd like to stick around for an additional hike, we highly recommend you make your way to the top. The best hikes leading to the best views are The Rough Ridge Hike (0.3 miles) and the Profile Trail (3.6 miles).
---
Wildcat Lake
Distance from Banner Elk to Wildcat Lake: 3 minutes (1.5 miles)
Why not catch Fall's changing colors from… lower altitudes?
Offering a unique vantage point to enjoy Fall's foliage, Wildcat Lake's 13-acre swimming hole is the perfect excuse to drop your hiking poles and grab an oar instead. Rent or bring your own canoe or kayak to enjoy the colors from the waters. It's an incredibly peaceful alternative to ascending mountain peaks.
---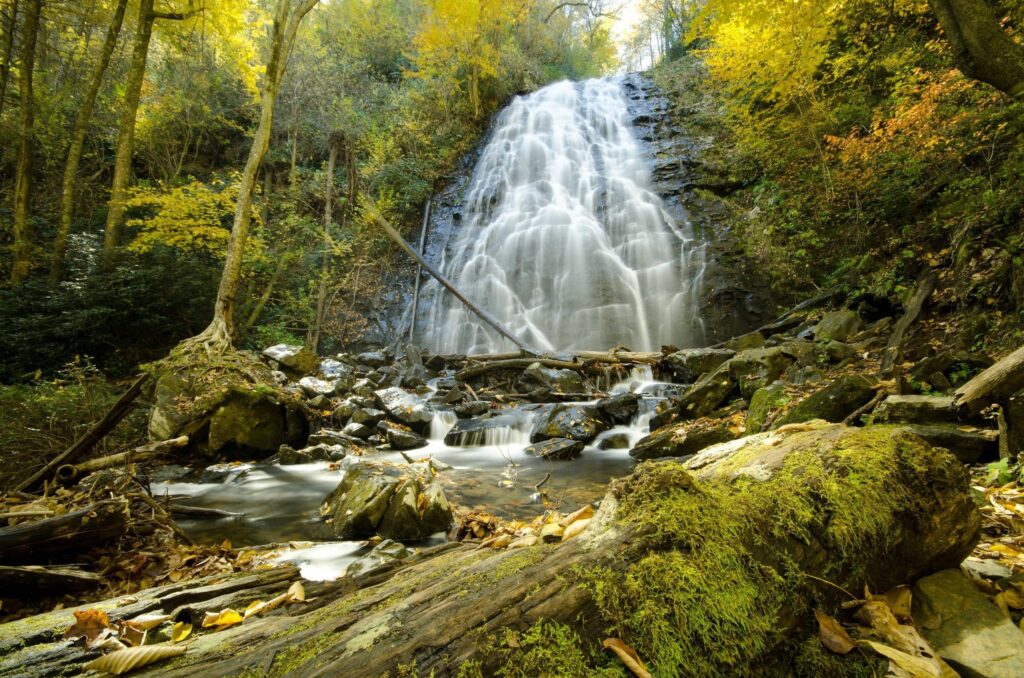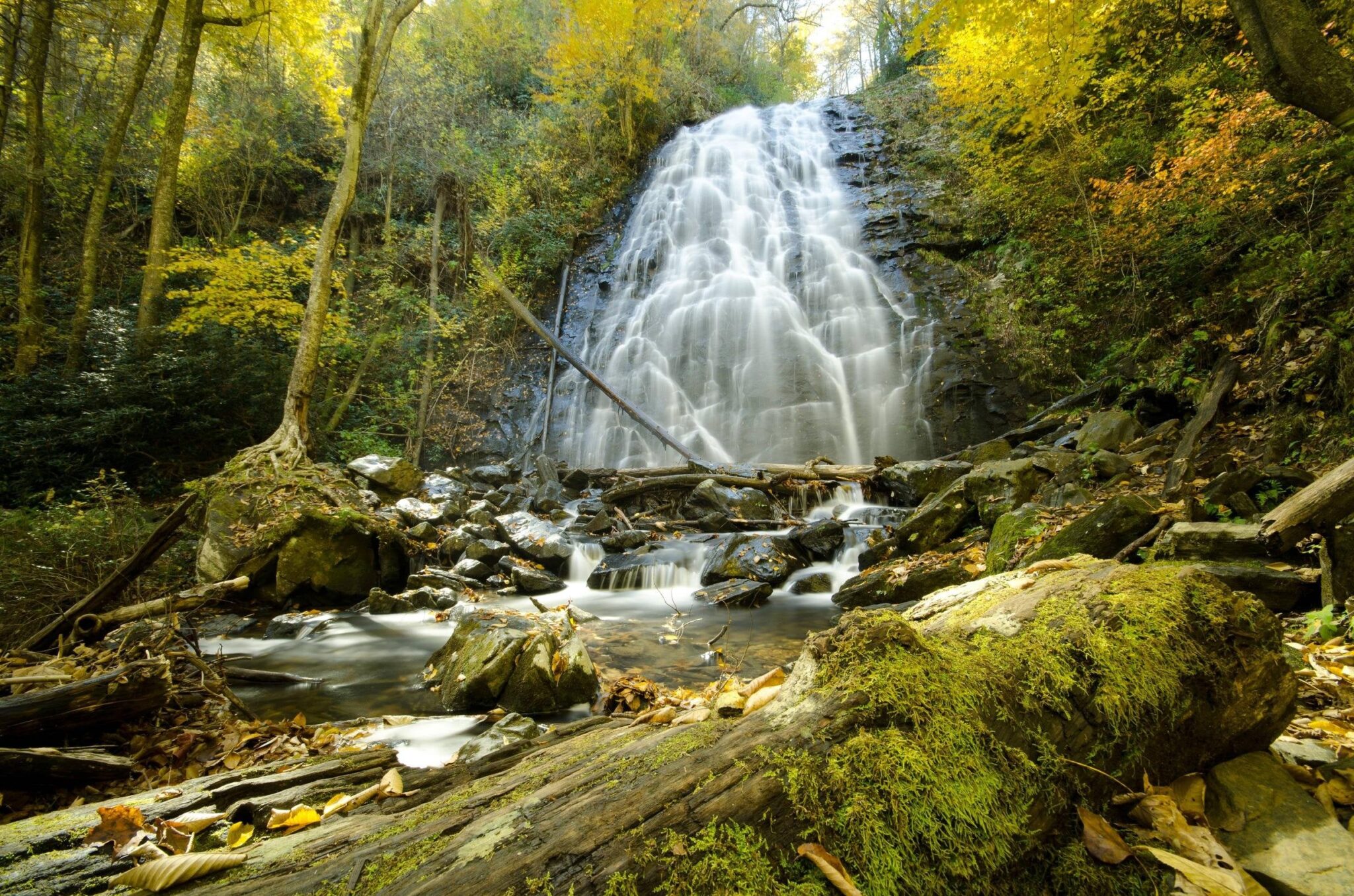 Crabtree Falls
Banner Elk to Crabtree Falls: 57 minutes (37.8 miles)
Located within Pisgah National Forest, Crabtree Falls is a great starting point on your search for more stunning views of Fall colors. If you're already familiar with the Blue Ridge Parkway's many mileposts – and all the gorgeous trails and viewpoints plotted accordingly – then you may already know 339.5, the marker of this much loved and visited falls. 70-feet high, this falls is always surrounded by the colors and foliage of the specific season, which makes it all the more magnetic during Fall. Before setting out to enjoy it, however, choose between two trail options: a moderate, 3-mile woodland trail hike or a strenuous 3.5-mile loop that'll take you to a ridge above the falls.
---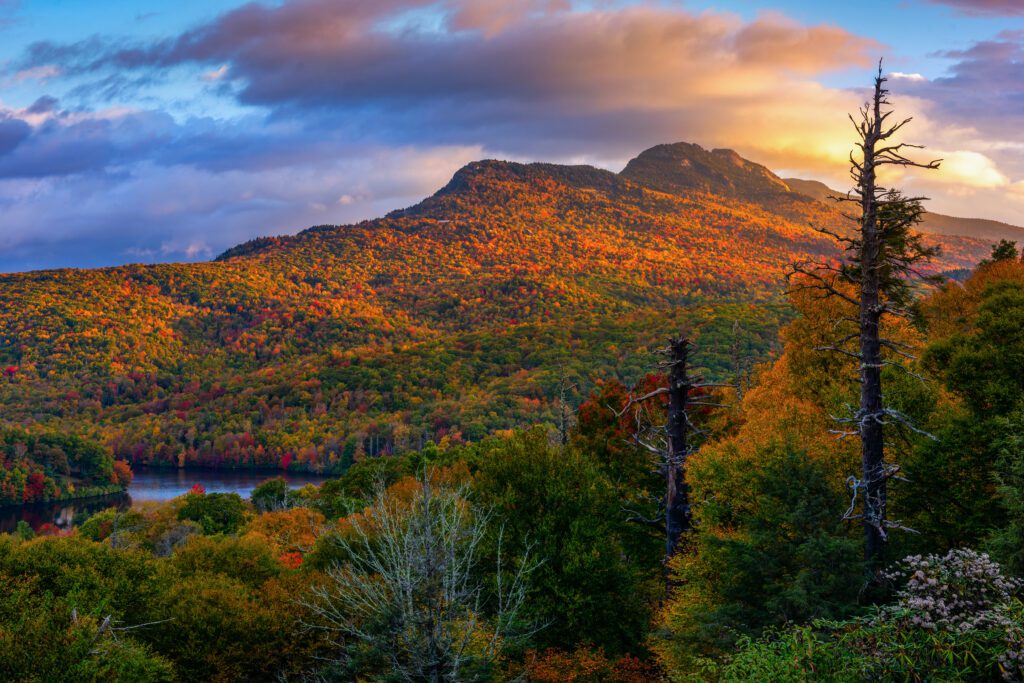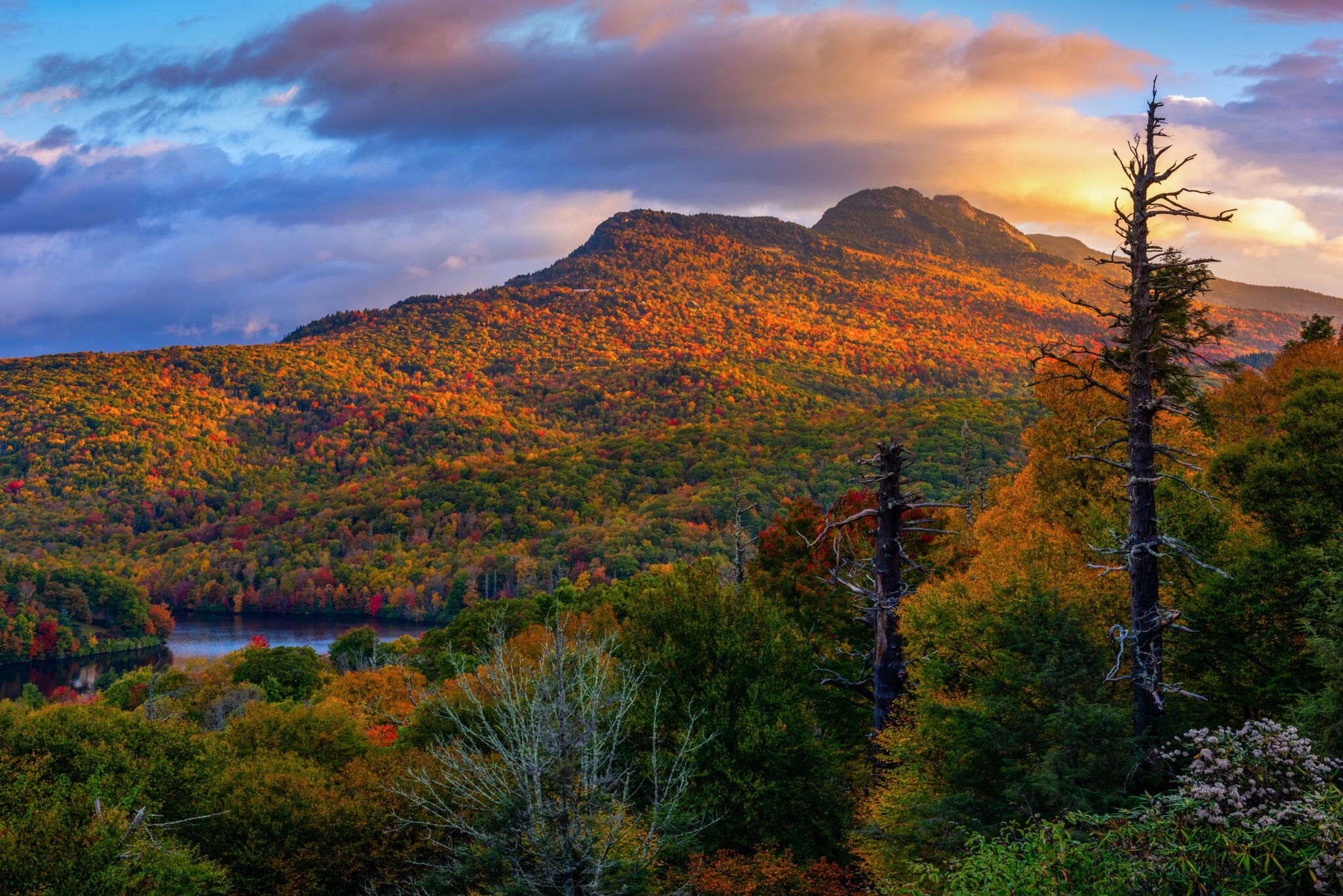 Where will you go leaf peeping first? In Banner Elk, it's easy to see why so many Eagles Nest residents are also Fall enthusiasts. If you're interested in exploring NC mountain real estate, schedule a Discovery Tour with us today. We look forward to discussing your next seasonal adventure – and home – in the High Country!